San Jacinto Bookstores are a one-stop shop for textbooks, course materials, and San Jacinto College apparel.
"I understand how expensive textbooks can be for students. As a result, we accept several forms of financial aid, such as Pell Grants and scholarship funds, to assist you in covering textbook costs. Our team is here to help students through the process and make the most of the resources available to them," says Samantha Nguyen, Book Store Manager, SJCD-South campus.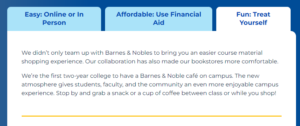 It's all about precision and convenience first and foremost. When you purchase from us, you can be certain that you are receiving the exact edition and format for your courses. In addition, we provide a price-matching service to ensure that you receive competitive costs," says Nguyen.
Students can get information regarding textbook availability and pricing online.
"We've created a user-friendly interface on our website for finding information about textbook availability and pricing online. You can quickly find course materials, including ISBN numbers and costs. By doing so, you may properly organize your budget and make informed selections concerning textbook purchasing," says Nguyen.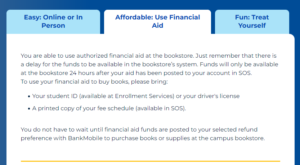 San Jacinto College maintains equal textbook assistance for all students, including those on a tight budget.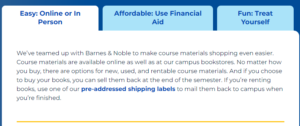 "We are committed to making textbook assistance available to all of our students, regardless of financial circumstance. Our textbook rental program, e-book options, and textbook buyback service after the semester are all activities designed to help you save money while also succeeding academically," says Nguyen.
For more information visit https://www.sanjac.edu/support/academic-support/textbook-support