Central Campus Rec Sports Ready to Rec for the Cure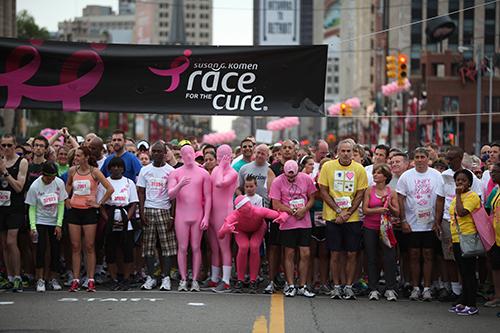 The San Jacinto College Central Campus Rec Sports department will, for the first time Oct. 11, put on the Rec for a Cure Volleyball Tournament.
"I don't care if we get two teams, we're going to make this happen," Mary Shelley, Central campus's Rec Sports staff assistant and Physical Education (P.E.) adjunct instructor, said.
Shelley said she got the idea for the event as she watched breast cancer survivors make their way through the finish line at the Susan G. Komen Race for the Cure. While she watched, she said to herself, "Let's do something more."
All the proceeds from this tournament, including concessions and t-shirt sales, will go to the Susan G. Komen Foundation.
"Breast cancer survivors are our inspiration, along with those who are battling this disease, as we speak. We have to find a cure," Rec Sports Director and P.E. instructor Butch Sutton said.
Sutton's wife's sister, known as Ms. Gail, passed away from Inflammatory Breast Cancer. "I have a wife and a daughter; my girls. I will always wear pink and fight this horrible cancer," Sutton said.
Meanwhile, Shelley said participation in the volleyball tournament is not limited to students.
"It involves the community. Not only is this a San Jacinto event, we're opening it up to the community. The students can sign up; but also their moms, dads, brothers, or sisters can join together," Shelley said.
The registration form is available online and can be submitted to the Rec Sports office along with a team registration fee of $100. The Tournament starts at 9 a.m. in Anders Gym on Central campus. Registration ends Oct. 9.
"You don't have to be good; it's for charity," Shelly said. "You're going to have fun and meet new people. It's going to be a cool thing to be a part of."
Leave a Comment