Annual Writing Day Event Seeks to Counter Downside of Technology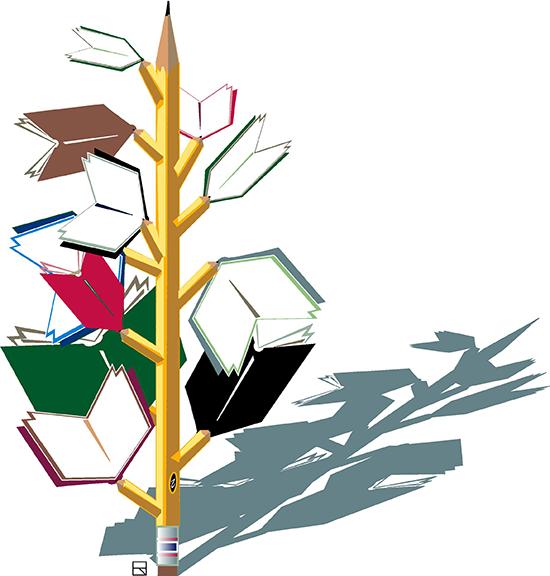 San Jacinto College is gearing up for the 2016 commemoration of The National Day on Writing as part of a nationwide tribute to the written word created by the National Council of Teachers of English (NCTE).
According to NCTE, the organization established Oct. 20 as The National Day on Writing to "draw attention to the remarkable variety of writing we engage in, and to help writers from all walks of life recognize how important writing is to their lives …"
This year's celebration on the Central Campus was organized by Professor Karen Boyce and features different types of interactive exercises meant to spark students' interest in writing.
Boyce said she and other educators take advantage of the day in an effort to temper some of the effects of modern life.
"Technology has undermined writing skills among many younger students," she said. "It's the intention of the event facilitators to encourage and inspire people of all ages to write."
Although admittedly "captivated" by the idea that on a single day across the country, perhaps the world, thousands of people will be writing, Boyce further stresses the significance of the annual event as a day dedicated to celebrating one of civilization's most important and enduring assets.
"Writing has been a valuable treasure since ancient times," she said, "and is a hallmark of our humanity."
The National Day on Writing will take place from 11 a.m. to 1 p.m. Oct. 20 on the Central Campus in the Student Center (C14).
View Comments (4)