Grad Tosses A&M Bachelor's Degree; Comes to SJC to Launch Cosmetology Career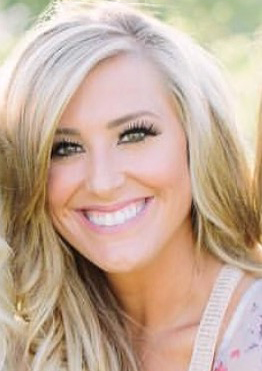 Successful people all start somewhere, and one talented hairstylist is a perfect example of how San Jacinto College helped her achieve her goals.
Jenna Lynne attended San Jac for a year and a half where she studied cosmetology and honed the craft of hairstyling.
"I went to A&M after high school and gained a bachelor's degree in marketing. From there, I worked in the corporate world for a bit but quickly realized that wasn't for me," Jenna says.
According to Lynne, she felt creatively stifled at her desk job and chose to abandon her career as a buyer to pursue her passion for hairdressing. That decision brought her to Central campus.
"The creativity, and cosmetology knowledge, I gained from San Jac I now use in my current job with Sunkissed and Made Up," she says.
"We do hair and makeup for any type of event or wedding. I love what I do and (it) wouldn't have been possible without that previous San Jac attendance."
Lynne considers herself a crafty person who has loved doing hair since she was very young.
"I need to use my hands, and I need to be on the go, and this job is perfect for it," she added.
Sun Kissed Made Up is a successful makeup and hair service company with a large clientele and thousands of active followers on Instagram. Although, she has many exciting experiences on her resume, Lynne says one of her proudest moments was styling a local country singer.
"When I received her new album, my work was all over it," she says. "It was awesome to see that!"
In addition to traveling and working with wonderful colleagues, Lynne says her favorite part of her job is "the satisfaction of pleasing each and every client."
Meanwhile, Lynne advises aspiring stylists, hoping for a successful career, to focus on their talents and cultivate a specialty.
"I'm not as confident in coloring and cutting," Lynne says. "But, I absolutely love styling, and I think narrowing that down makes you one of the best in the industry at 'that specific thing.'"
Leave a Comment